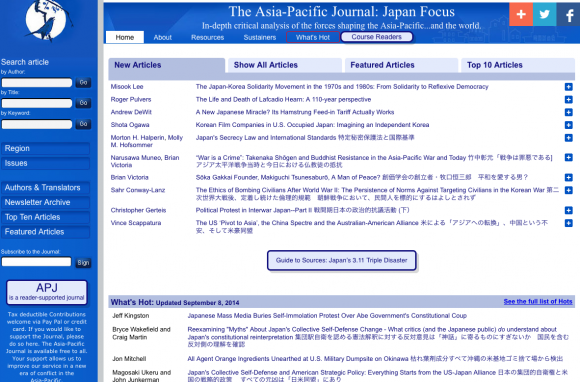 Students of the History of War will want to bookmark the Asia-Pacific Journal website, which focuses on Japan, and presents factual information on the latter's involvement in World War II.
Specifics of Japan's wartime activities include details on the so-called comfort women, and the Asian Women's Fund and Digital Museum set up by the government in 1995, which included an apology and provided monetary compensation, as well as health and welfare benefits for the women.
The site includes text of the statement made by Prime Minister Murayama Tomiichi made on the occasion of the 50th anniversary of the end of the war, as well as links to more information on the topic.