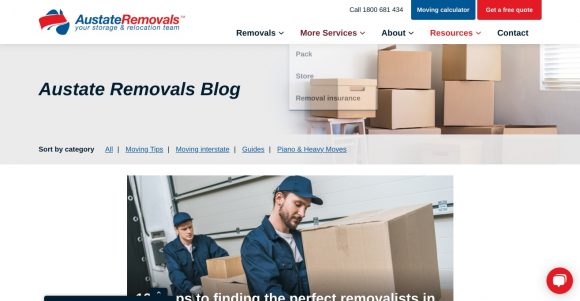 Moving is always a difficult thing, and in the middle of a pandemic even more so. If you are in Australia, however, you can cross off one thing on your list if you are moving. Austate Removals offers moving services intra-state and inter-state.
More than moving your precious belongings, they also offer other services like packing, storing, and removal insurance.
In their blog, you can find all about what they can do for you – and more. Read about packing, locations, and tons of tips about moving in general.